---
Bioreactors
Manufacturers of bioreactors and fermenters (fermentors).
---
A bioreactor is a technical device or system to cultivate micro organisms (or living cells) that produces biochemical products.
List of manufacturers and suppliers of bioreactors for use in laboratories, research and industry.
---
---
Content:
---
---
---
---
Germany
---
bbi-biotech
Geräte und Dienstleistungen für verfahrenstechnische Anwendungen in der Biotechnologie, Pharmaindustrie, Kosmetik- und Lebensmittelindustrie - [d, e]
Binder GmbH
Bioreaktoren aus Edelstahl zur Herstellung pharmazeutischer Produkte - [d]
Medorex
Hersteller von vollautomatischen Universal Fermentern von 5 ml bis zu 20 Ltr., vom Einzell- bis zu Multibioreaktorsystem mit bis zu 4 Bioreaktoren, die mit separaten Steuereinten und Sonden von einem Computer kontrolliert und gesteuert werden können - [d, e]
Paul Mueller Company
Bioreactors and Fermenters - Designed and Built to Your Custom Specifications - [e]
Sartorius AG
Fermentors, Bioreactors - [e]
TS Umweltanlagenbau GmbH
Biorieselbettreaktoren: In Biorieselbettreaktoren sind die Absorptionsstufe und die biologische Stufe in einem Aggregat untergebracht - [d, e]
---
---
United States of America, USA
---
Analytical Research Systems (ARS), Inc.
... manufactures a wide range of specialized bio- reactor chambers and complete systems for use in agricultural, animal, biological, chemical, environmental, medical, pharmacological, veterinary and zoological sciences research - [e]
Bellco Glass, Inc.
3L Bioreactor, 7L Bioreactor, 10L Bioreactor, Bellco Control Startup Systems, BelloCell® Cell Culture System, CellTrol II Controller, FiberCell - [e]
FiberCell Systems, Inc.
Obtain 100X Greater Productivity using Hollow Fiber Bioreactors - [e]
Flownamics Analytical Instruments, Inc.
FISP® sampling probes are sterile in-situ and withdrawals a cell-free sample from a fermentor or bioreactor - [e]
New Brunswick Scientific Co.
... is a global leader in the design and manufacturing of advanced biotechnology equipment. Now: Eppendorf - [e]
ZENON Membrane Solutions
Now: GE Power - Water and Process Technologies - [e]
---
---
Austria
---
Zeta Holding GmbH
Modulares Bioreaktorsystem - [d]
---
---
Switzerland
---
Bioengineering AG
... produziert seit 30 Jahren Bioreaktoren von 1l bis in den Produktionsmassstab - [d, e]
IG Instrumenten-Gesellschaft AG
Modularer Aufbau, das ideale Fermentations- und Zellkultursystem - [d, f]
LAMBDA Laboratory instruments
Laboratory fermentor, fermenters, bioreactor for cell culture etc - [e]
Wave Biotec AG
Jetzt: GE Helthcare Life Sciences - [d, e]
---
---
India
---
Scigenics PVT. Ltd.
Bioreactors, Fermenters - [e]
---
---
Netherlands
---
Applikon BV
Micro Bioreactors; Laboratory Bioreactor Systems - [e]
---
---
---
Related Books and Scientific Literature: Bioreactors
---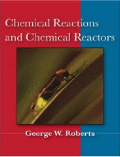 George W. Roberts
Chemical Reactions and Chemical Reactors
Focused on the undergraduate audience, Chemical Reaction Engineering provides students with complete coverage of the fundamentals, including in-depth coverage of chemical kinetics. By introducing heterogeneous chemistry early in the book, the text gives students the knowledge they need to solve real chemistry and industrial problems. An emphasis on problem-solving and numerical techniques ensures students learn and practice the skills they will need later on, whether for industry or graduate work.
Wiley; 2008
---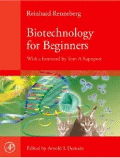 Reinhard Renneberg, Arnold L. Demain
Biotechnology is the applied science of using living organisms and their by-products for commercial development. It has grown and evolved to such an extent over the past few years that increasing numbers of professionals work in areas directly impacted by it. For the first time, this book offers an exciting and colorful overview of biotechnology for professionals and students in a wide array of the life sciences including: Genetics, Immunology, Biochemistry, Agronomy, Food Science, and Animal Science. This book also appeals to the lay reader without a scientific background who is interested in an entertaining and informative introduction to the key aspects of biotechnology.
Academic Press; 2007
---
---
---
---
Information about this site:
To include your website to the Internetchemistry directory, please use our registration form or send us an eMail.
The author- or copyrights of the listed Internet pages are held by the respective authors or site operators, who are also responsible for the content of the presentations.
Entries: 19
Last update 16.11.2016
Keywords: Bioreactors, fermenters, biochemistry, menufacturers, suppliers, products
---
Citation: http://www.internetchemistry.com/market/bioreactors.htm
---
© 1996 - 2016 Internetchemistry